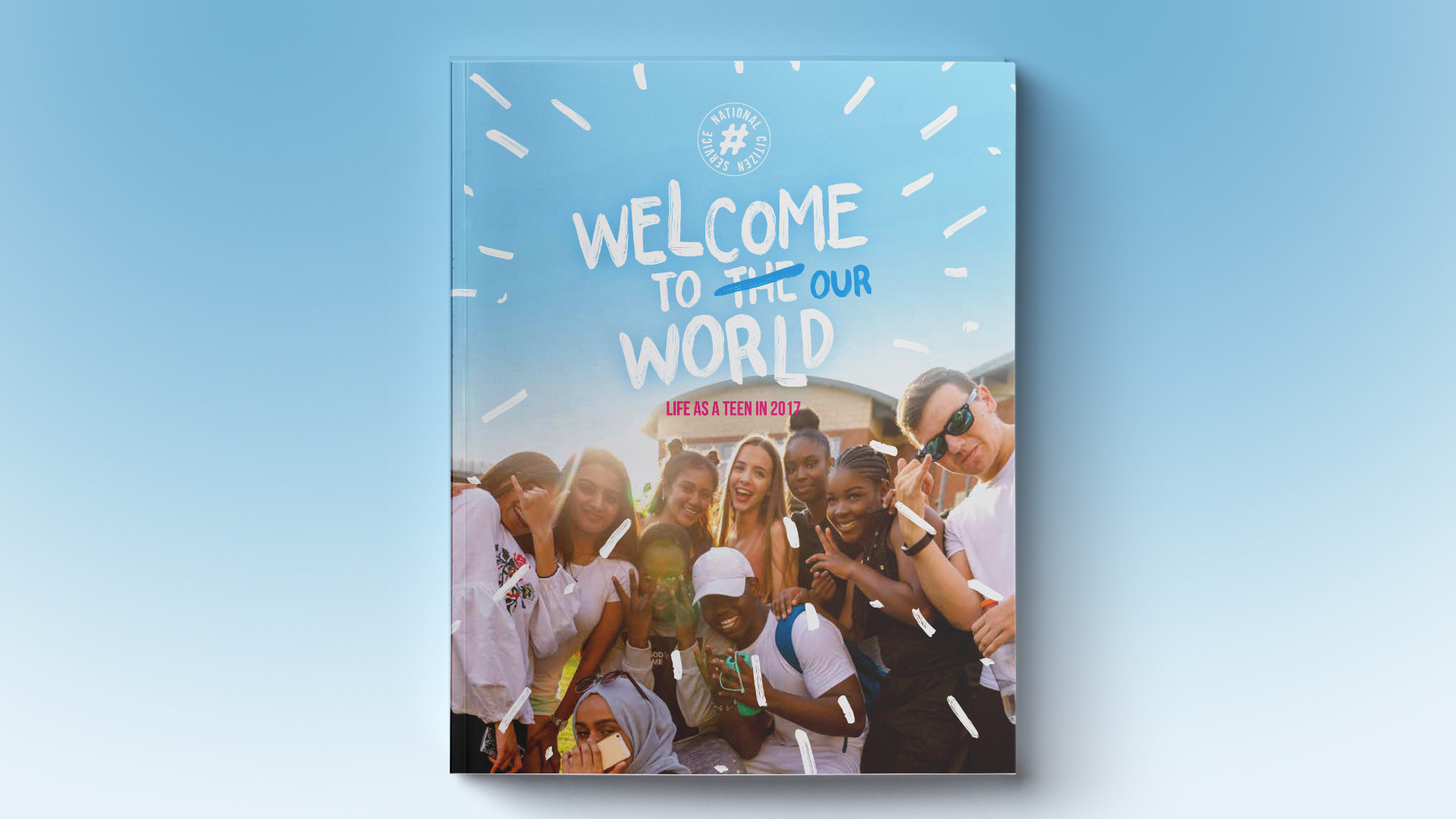 NCS is the country's flagship youth programme for 15 to 17-year-olds across England and Northern Ireland.
It's a unique chance for teenagers to live away from home, develop key life skills and interact with other young people from different backgrounds.
Having already published monthly articles in the i newspaper and on the iNews website, NCS wanted to collate and present their research into teenage trends in a more tangible format, so the inaugural youth report, 
'Welcome to our world'
, was born.
From distilling huge amounts of content and advising on editorial, to bringing it to life through illustrations and infographics, we worked in collaboration with NCS every step of the way. Launched in 2017, the thought leadership piece will continue to be NCS's flagship publication beyond the next year, as they share it with existing and future partners, parents and the teenage audience.
Uncovering what it's like to be a teenager today, the report gives this important audience a voice on some of the most central aspects of their lives, and also dispels myths on current perceptions.