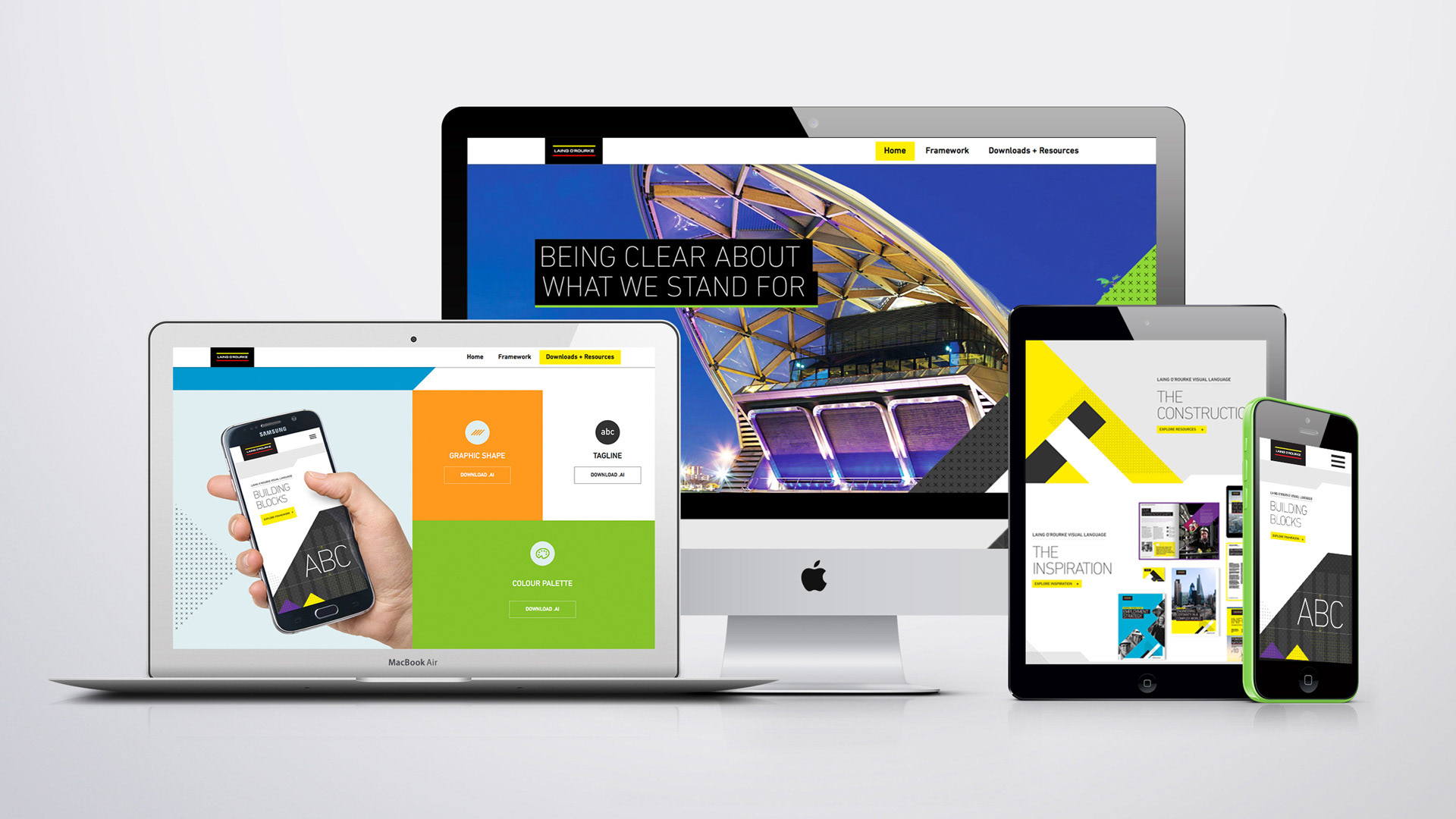 Our challenge for the rebrand was to develop that visual identity to challenge expectations and show how Laing O'Rourke are creating distinction in the construction industry.

Our solution was to create a simple-to-use kit of parts that could be broken up and put back together in multiple ways. This provided flexibility and consistency across a broad range of channels whilst also being simple and easy to use.

We housed everything in a one-stop brand site that centred on the creative idea of engineering the future. An internal tool for those creating communications, clearly influenced by the Laing O'Rourke philosophy – bringing together multidisciplinary engineering expertise to solve challenges faster, more efficiently and with a more impactful end result.